Veronica Mars (Veronica Mars)
12
sept.
2013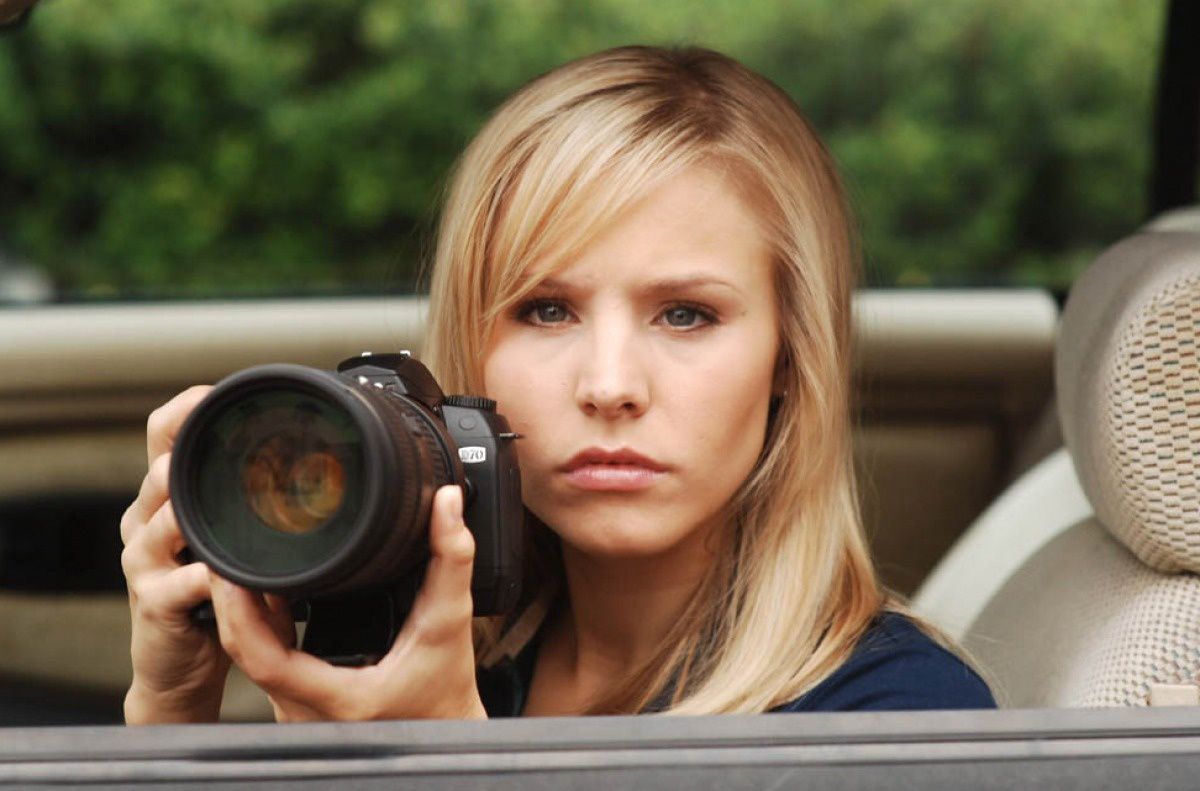 Interprétée par Kristen Bell
Pour tout savoir sur cette héroïne, rendez-vous dans le livre "Femmes en séries" disponible aux éditions LME
Le coin des quotes
"I just ignored all the spoiler alerts, which I know is kind of douchebaggy, but..."
"This is my school. If you go here, your parents are either millionaires, or your parents work for millionaires. Neptune, California, a town without a middle class. If you're in the second group, you get a job. Fast food, movie theaters, mini marts. Or you could be me. My after school job means tailing philandering spouses or investigating false injury claims."
"Here it is, first day of college. What do you say, Veronica? New school, fresh start - how about you try not to piss anyone off this time around?"
"I track down the bad guys, you guys make the bust... you know what that makes every one Sacks? A winner."
"Qu'est-ce que c'est FRAK?"
"Let's not forget Logan Echolls. His dad makes twenty million a picture. You probably own his action figure. Every school has an obligatory psychotic jackass. He's ours."
"Congratulations sport. In your short time here, you already managed to piss off the motorcycle gang and the local sheriff."
"Quite a reputation I've got, huh? You wanna know how I lost my virginity? So do I."
"The best way to keep a guy at least ten feet away? Dry heave. Vomit is the new mace."
"Who knew that when opportunity knocked it would look like a horny surfer."
© Warner Bros