MAJ avec de nouvelles photos et vidéos
La semaine dernière, à l'occasion des Variety Awards Studio 2013, le célèbre magazine a réuni les comédiennes de télévision qui sont cette saison les héroïnes d'une nouvelle série.
De gauche à droite, il y a Malin Akerman de Trophy Wife, Sarah Michelle Gellar de Buffy, the vampire Slayer The Crazy Ones, Lizzy Caplan de Masters of Sex (youhouuuuu, euh pardon !), Alexa Davalos de The Mob City (à partir du 4 décembre sur TNT), Anna Faris de Mom et Taylor Schilling de Orange is the New Black.
Et il semblerait qu'après la photo officielle, ça papotait sévère en coulisses entre Sarah, Lizzy et Malin !
© Variety
Merci @cecdeb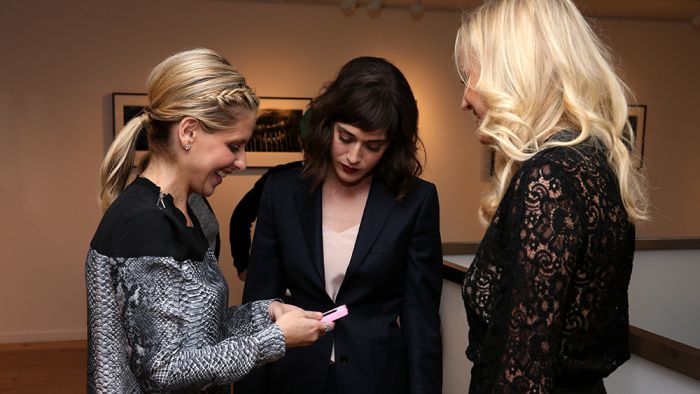 © Variety