Le numéro du 6 décembre prochain d'Entertainment Weekly dresse comme chaque année un bilan des meilleurs Entertainers of the Year comprendre par là les films, acteurs, actrices, réalisateurs, séries, musiciens qui ont le plus diverti et marqué le public.
Si du côté du cinéma, Sandra Bullock et Jennifer Lawrence ont fait le show, à la télévision, c'est la fabuleuse Tatiana Maslany qui a enchanté les téléspectateurs avec ses 7 interprétations différentes des clones de Orphan Black, la série de BBC America, actuellement sur Numéro 23 en France. L'occasion pour l'actrice de parler d'elle.
La chaîne Netflix est aussi mise à l'honneur et par la même occasion l'excellente série Orange is the New Black. EW parle aussi d'American Horror Story : Coven avec petite interview des comédiens et nous gratifie d'une superbe photo de groupe.
Petit coup de projo également sur Scandal, la révélation de l'année. Le magazine demande aux acteurs, créatrice et productrices de nous livrer leur twist préféré dans une série qui en a fait son habitude !
Sinon, il est aussi question d'un Grumpy Cat de sexe féminin mais, ça, c'est une autre histoire !
Les portraits des héroïnes d'Orphan Black sont à découvrir en décembre sur Femmes de series.com
© Entertainment Weekly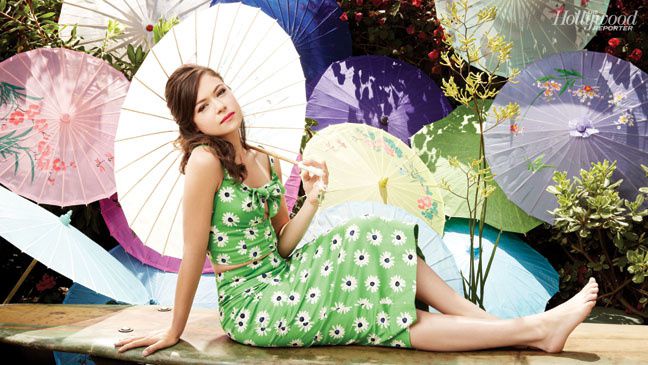 Tatiana Maslany – © The Hollywood Reporter