Si on avait encore un doute sur la question, The Hollywood Reporter vient confirmer que Shonda Rhimes est la reine de la rentrée en lui consacrant la une de son annuel numéro sur les showrunners de pouvoir.
L'occasion pour le magazine de la confronter à d'autres créateurs de séries tels que Howard Gordon ou Vince Gilligan mais aussi de creuser un peu plus la personnalité de cette femme qui semble désormais transformer en or tout ce qu'elle touche à l'image du démarrage incroyable de sa nouveauté How to get away with Murder.
Dans le long article qui lui est consacré, il est évidemment question de ce nouveau bébé qu'elle ne fait que produire et des attaques dont elle a récemment fait l'objet de la part d'une journaliste du New York Times. La pression est retombée, les messages de sympathie ont afflué et rien ne saurait barrer le chemin de celle qui a réussi en une décennie à créer un environnement cosmopolite dans chacune de ses séries ayant à cœur la défense du genre et de la race.
Le magazine fait le portrait (acquis à sa cause forcément) d'une créatrice connue qui a les mêmes impératifs que les autres mères. Sauf que dans son cas, il faut choisir entre le spectacle de musique de sa fille et la dernière scène de Sandra Oh dans Grey's Anatomy !
Celle qui a « toujours rêvé d'être Toni Morrison » a fait de Shondaland un repère d'acteurs-réalisateurs-producteurs qui se retrouvent de séries en séries et qui vouent tous une admiration sans borne à leur boss. Et Rhimes d'égratigner gentiment Katherine Heigl au passage en affirmant entre les lignes qu'elle en a fini avec les emmerdeurs ! A bon entendeur, Katie !
De la première diffusion de Grey's Anatomy à la genèse de Scandal en passant par des détails plus intime comme l'adoption de son fils et la mise en place d'un planning pour davantage voir ses enfants, The Hollywood Reporter nous offre ici un très alléchant prologue à la future autobiographie de Shonda Rhimes !
TV save the Queen !
© THR
Ou comment Shonda a binge-watché Buffy avec sa fille et en est ressortie avec des idées !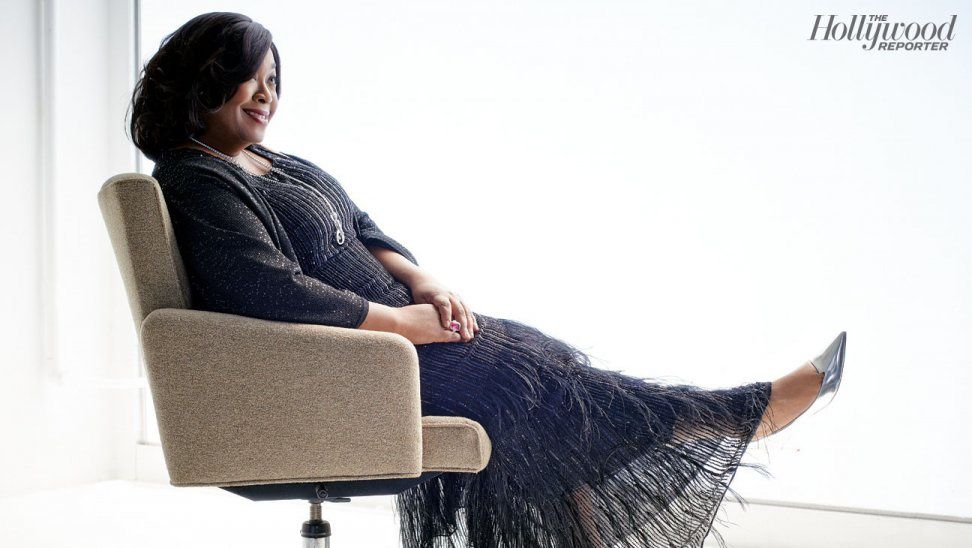 © THR