Quinn : What ?
Rachel : Nothing.
Quinn : No. Tell me.
Rachel : I love you. You know that, right ?
Quinn : … I love you too… weirdo !
Pas étonnant de retrouver à la tête de l'une des plus réussies de l'été 2015, un duo de créatrices, Marti Noxon et Sarah Gertrude Shapiro. Car dans UnReal, série de Lifetime sur les coulisses trash d'une TV réalité de rencontres, celles qui font au propre comme au figuré le show sont aussi deux femmes : Quinn King, productrice en chef et co-créatrice d'Everlasting (une sorte de Bachelor) et Rachel Goldberg, productrice junior en charge de trouver ce qui pimentera l'intrigue et fera de l'audience.
Au programme du métier de ces drôles de dame, de la manipulation sous toutes ses formes, de celle qui ne fait pas de mal à celle qui coûte une vie !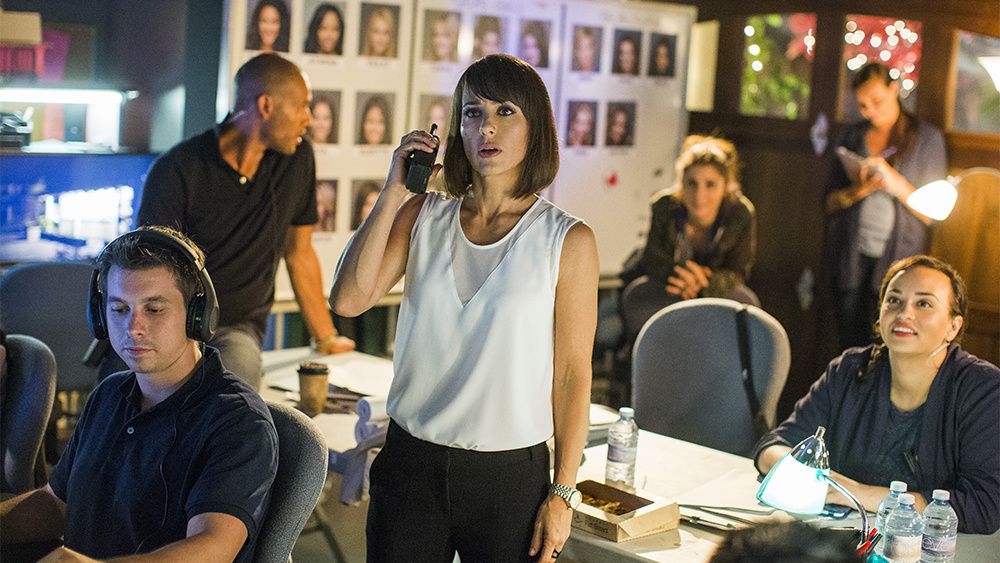 Initiatrice du programme il y a des années de cela dont le concept lui a purement et simplement été volé par son boss et amant Chet, Quinn (Constance Zimmer, parfaite) est une biatch assumée.
Une quadra qui a le sentiment d'être un peu passée à côté de sa vie en choisissant le mauvais homme (Chet est marié) et résignée de constater qu'elle reste à jamais la numéro 2 aux yeux de la chaîne qui diffuse le show alors qu'elle en est le maître d'œuvre. Une situation qu'elle va faire évoluer en utilisant la manipulation pour obtenir ce qui lui revient de droit.
Après tout, son patronyme à double entrée en dit déjà long sur la véritable place qui est la sienne dans l'esprit de ses subordonnées.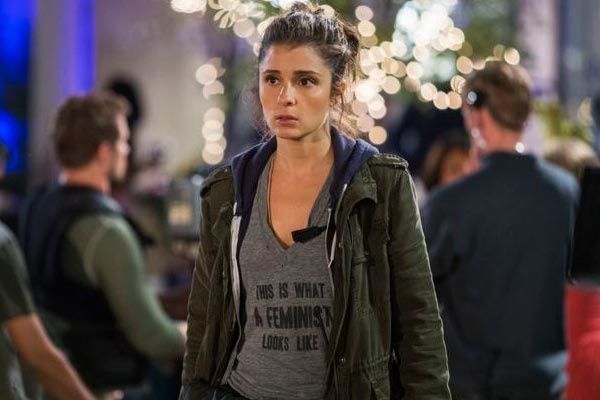 Dont Rachel, sa protégée. Cette même Rachel (Shiri Appleby, fabuleuse) qui revient pour cette nouvelle saison grâce à l'entremise de Quinn, là où son pétage de plomb en direct quelques mois plus tôt lui aurait valu une mise à l'index définitive du monde de la télévision.
Mais voilà, Rachel a beau être paumée, tourmentée, peu coiffée, à peine lavée, vivant dans un des camions techniques, elle est la meilleure productrice que l'émission n'a jamais connu. Elle n'a pas son pareil pour faire faire à ses filles et à Adam, le Bachelor, fasciné comme les autres par sa personnalité avenante et complexe à la fois, ce qu'ils refusent au départ d'envisager.
Elle séduit sans jamais mettre en avant ses atouts mais en jouant la carte de l'empathie, le plus souvent totalement feinte.
A la différence de Quinn, bien ancrée dans la réalité, Rachel n'est jamais là où on l'attend, souvent pour le pire.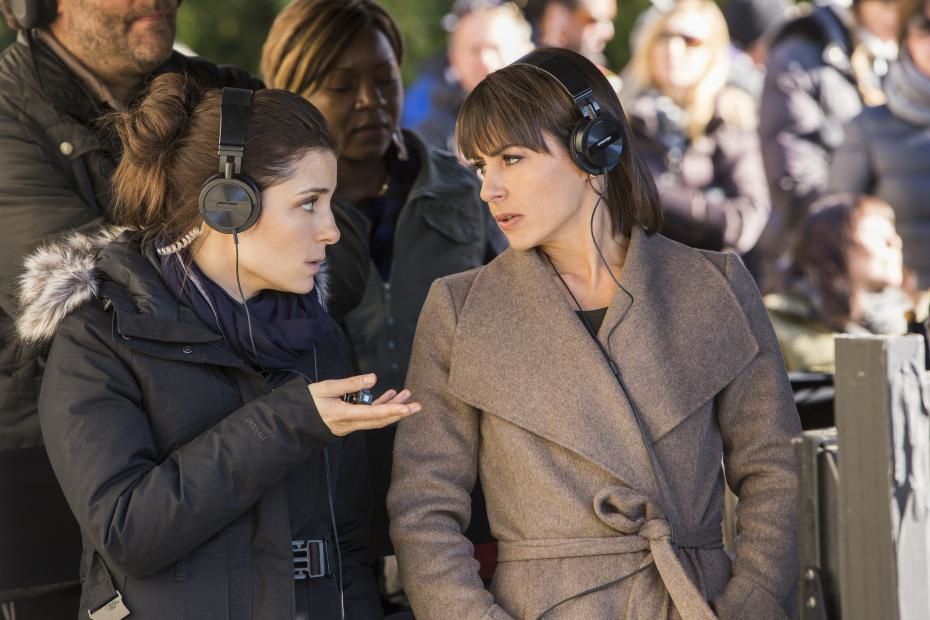 Manipulatrices et pernicieuses franchement ou de façon plus détournée, Quinn et Rachel sont les deux faces d'une même pièce. C'est même une relation de co-dépendance qui les unit, initiée par Quinn qui trouve comme seule prétexte à sa solitude de garder auprès d'elle sa création.
Rachel essaiera de s'en défaire avant de comprendre qu'elle ne le souhaite pas vraiment, sa relation d'amour et de haine avec Quinn étant encore ce qu'il y a de plus stable dans sa vie, une constante dont elle ne saurait se passer.
Il ne faut pas sortir de l'ENA pour comprendre que Rachel voit en Quinn une figure multiple à la fois, mère, sœur, meilleure amie. Un attachement qui trouve toute sa quintessence dans leur dernière scène commune où elles s'avouent mutuellement qu'elles s'aiment.
Une jolie scène sans l'ombre d'une ambiguïté (malgré les déclarations des créatrices qui parlent carrément d'histoire d'amour entre les deux héroïnes) qui va en plus à l'encontre de leurs caractères, peu enclins aux effusions.
Pour autant, et même si elles ne s'en rendent pas compte, Rachel et Quinn sont nocives l'une pour l'autre et pour leur entourage. Elles finiront très certainement par s'auto-détruire.
Voilà qui en fait… les meilleures ennemies.
Why are you letting Adam get up all in your vadg? He's a prop, Rachel
Because maybe I'm just sick of being a manipulative bitch
Well, you look like a million bucks
Juste, no murder next season, okay ?
Who do you think you are? Judging from this tape, you seem like one our self-destructive, brainwashed contestants than somebody who knows how to get what they want. The choice is yours — kind of. So let me know what you wanna do.
You may want to be Chet, but I don't wanna be you, Quinn.
We can make TV that really matters and doesn't make people feel like bags of flesh
Yeah, Chet 'cos that's how it works, your super sperm jumping my fallopian tube in a single bound
That's the thing with you, Adam. It feels pretty real with everyone
Seriously, what does this guy not get about what we are doing here? We are selling true love
It's Beautiful, Rachel. Sometimes you scare me.