Comme dirait la grosse voix de New York Unité Spéciale, les « crimes sexuels sont considérés comme particulièrement monstrueux ».
Malheureusement pour Jules, lorsqu'elle a été victime d'un viol après une soirée dans une fraternité, elle n'a pas eu la chance de tomber sur une personne comme Olivia Benson. L'incapacité à écouter la victime et à la considérer comme telle fait d'ailleurs partie des facteurs aggravants autour de l'agression sexuelle mis en exergue par Sweet/Vicious, nouvelle série très réussie de MTV.
Ou comment deux étudiantes que tout oppose décide de faire équipe pour lutter contre cette culture du viol qui s'insinue sur leur campus. La ritournelle est malheureusement bien connue : les victimes sont nombreuses mais l'administration de la fac ferme gentiment les yeux pour ne pas être éclaboussée par un scandale et pour ne surtout pas mettre en péril le futur de ses belles élites : les joueurs de football entre autres.
Aussi, pour rendre justice à celles qui n'ont comme seul moyen d'expression, un mur des accusations dans des toilettes publiques, Jules, la blonde gentille et douce, typique de sororité passe le soir venu cagoule et uniforme noir de justicière pour régler des comptes qui n'ont pas été soldés. Un bras cassé, un genou écrasé, une petite balafre et la promesse de ne plus jamais toucher à une femme qui a dit non font en général l'affaire.
C'est justement lors d'une de ces sorties qu'Ophelia, dealeuse de beuh, génie geek au look qui dépote croise le chemin de Jules et ne tarde pas à additionner 2+2.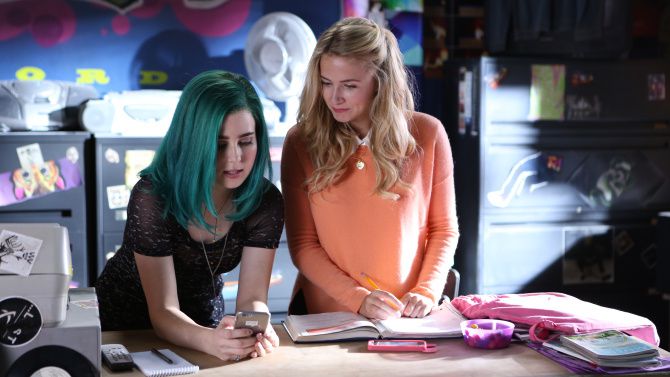 Dès lors, elle devient le binôme de Jules, son double justicier et la seule personne avec laquelle cette dernière peut partager ses secrets. Sans oublier qu'elle apporte une logistique des plus pratiques quand il s'agit de traquer son prochain.
Mais l'arrivée d'Ophélia dans la vie de Jules c'est aussi l'escalade de la violence et un meurtre en légitime défense qui pourraient bien ruiner toute l'entreprise.
Outre sa dimension vengeresse et politiquement incorrecte assumée, la démarche de Jules est surtout dangereuse pour elle. Pas physiquement (quoique) mais sa volonté de continuer à faire justice en lieu et place de se livrer vraiment sur ce qui lui est arrivé, la pousse inexorablement vers une spirale de haine qui la coupe de ceux qui l'aiment : Ophélia, Kennedy (sa meilleure amie et copine de son violeur), Tyler, son mec.
Son effrayante catharsis ou ce qu'elle pense en être une ne fait que réfréner davantage son traumatisme.
Par la place de plus en plus importante qu'elle prend dans la vie de Jules, Ophélia va réussir à canaliser un temps ce mal-être mais au bout du compte, même elle ne pourra pas empêcher son amie de s'autodétruire.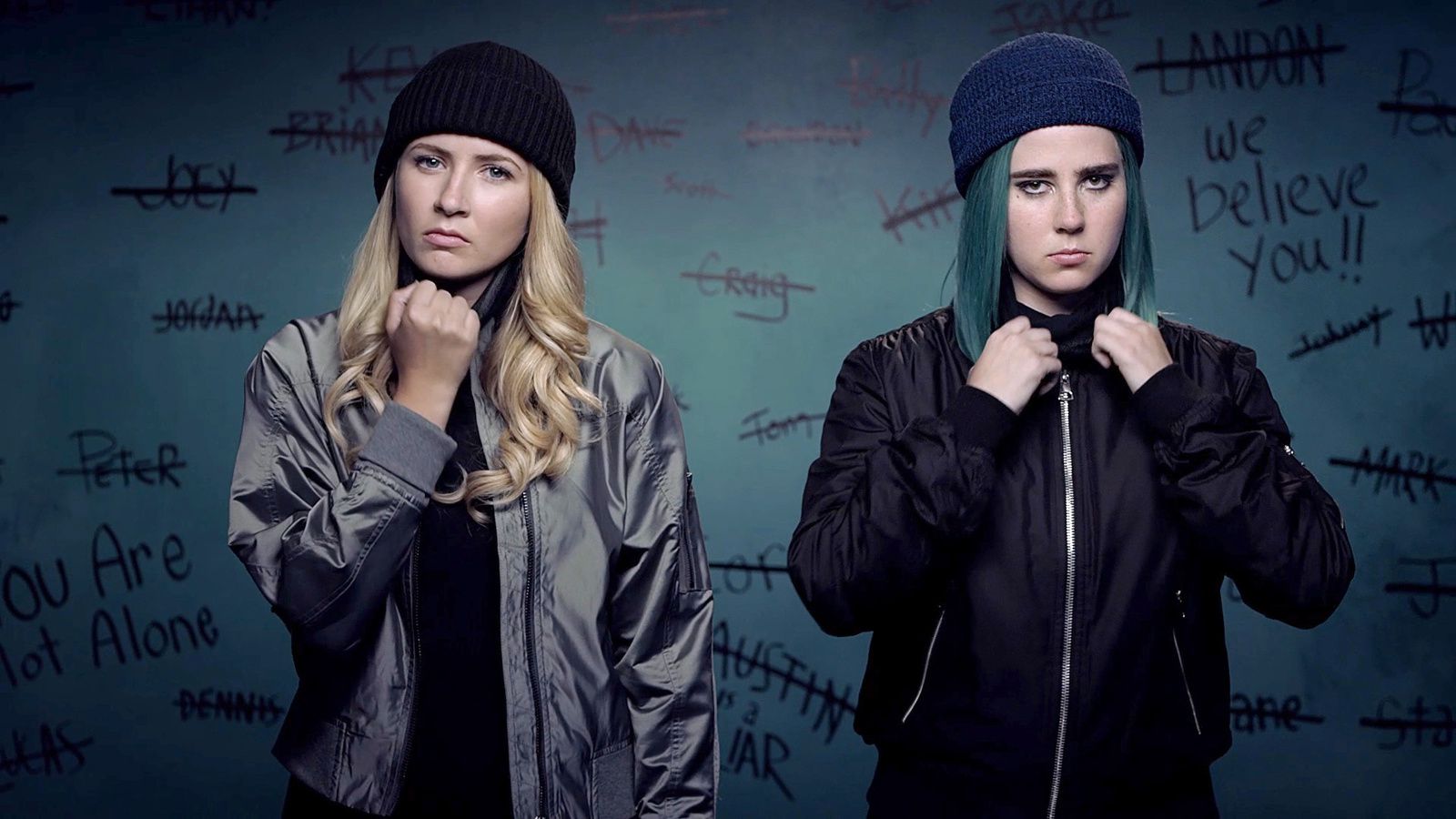 Sweet/Vicious a cela d'intéressant qu'elle creuse aussi la psyché du violeur en la personne de Nate, lequel est tellement dans le déni qu'il a fini par se convaincre qu'il n'a rien fait de mal, que l'acte était consentant. Ce n'est qu'une fois acculé et accusé en place publique qu'il se montre la parfait salaud qu'il est.
Et comme pour bien prouver qu'une série féministe n'a rien contre les hommes, les héroïnes sont entourées et soutenues par trois garçons intelligents, courageux et droits qui redonne confiance en l'espèce humaine.
Par bien des aspects, son thème de départ et son traitement décalé, Sweet/Vicious écrite et showrunnée par une femme s'impose comme la descendante directe de Veronica Mars.
La fille des années 2010 a perdu ses idéaux, il n'est plus question pour elle de la jouer à la loyale mais bel et bien de taper là où ça fait mal.
Sweet/Vicious ou l'ultime coup de boule qui fait mal pour pouvoir aller mieux. La solution ? Non. Mais une solution en attendant mieux.
Reste qu'aussi intéressant que puisse être le concept, sans doute va-t-il rapidement avoir ses limites.
I know how to do things most people don't. There is stuff happening out there and no one is doing anything about it. People are just getting away with awful things. I'm trying to make some of that right.
Do I have consent, Will? I want you to think about Beth. The music you played to drown out her screaming. The fear in her eyes when you held her down, when you forced yourself into her.
I'm sorry, I didn't know there were specific sorority sanctioned rules on where you can and cannot drink after murder.