Ces dernières années, les choix de rôles de Keri Russell sont épatants à la télévision. Même si le cinéma n'est pas en reste avec une alternance de blockbusters et de films d'auteurs.
Nous n'avons jamais été de grands fans de Felicity même si nous avons à peu près tout vu à l'époque.
C'est clairement à partir de The Americans et de son rôle d'espionne russe planquée aux USA en pleine Guerre Froide que Russell en impose. Son Elizabeth Jennings est fabuleuse.
Et bien que son personnage dans The Diplomat soit moins profond et un peu moins bien écrit que celui de The Americans (pour le moment en tout cas), l'actrice de 47 ans explose tout sur son passage avec son jeu brut de décoffrage.
Katherine Wyler, diplomate cracra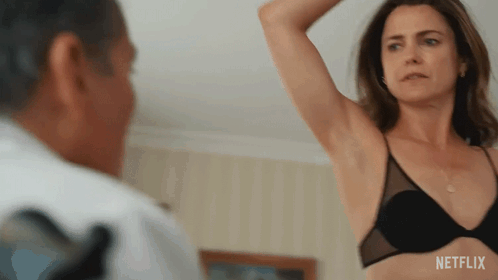 Chez les femmes politiques de fiction, il y a Madam Secretary, les présidentes un peu fantômes de quelques séries (24, Scandal), les présidentes en place de Commander in Chief à House of Cards, la terrible populiste de Years and Years…
Et il y a Kate Wyler, ambassadrice américaine parachutée en Angleterre alors qu'elle partait pour Kaboul avec un programme bien plus conforme à ses idéaux. En Afghanistan, elle n'aurait pas eu à mettre des robes et à se laver les cheveux pour faire joli lors de rencontres officielles.
Du coup, de robes, elle doit se résoudre à en mettre. Pour les cheveux, c'est pas encore ça. Ce qui fait de Kate la première ambassadrice de TV un peu cracra. Allez, on ne va pas se mentir, elle ne semble pas sentir le savon. Ce n'est pas du tout le propos de la série mais c'est marrant de casser ainsi les codes.
Kate est une femme de terrain qui aime les faces à faces. Réussir à dénouer des situations diplomatiques compliquées c'est sa came ! Et elle est sacrément douée pour ça.
Un mari encombrant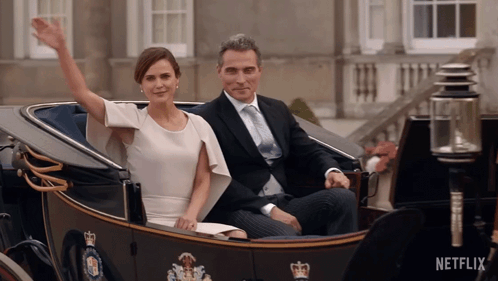 Mais dans le process, elle doit aussi composer avec son meilleur et aussi son pire atout : son mari. Hal Wyler a lui aussi été ambassadeur et semble le rester dans l'esprit de tous. C'est une star qui aime ce statut. Et jusqu'ici, ça n'avait jamais tellement été un problème surtout que le divorce est imminent. Encore que… Oui, mais non… Situation sur Facebook : c'est compliqué !
Mais en Angleterre, c'est différent surtout que rester mariée est pratiquement une condition pour que sa carrière soit propulsée aux Etats-Unis.
La dynamique de ce couple est étonnante. Elle se tire une balle dans le pied dès qu'elle lui demande de l'aide mais elle ne peut pas s'en empêcher. Elle ne veut plus le voir mais elle ne mange et ne boit que ses restes à lui. Ce point en particulier ferait le bonheur de n'importe quel psy !
Elle a du désir pour un autre homme, elle assouvit ses pulsions avec Hal.
Queen Kate
Ce nouveau portrait de femmes made in Netflix a un timing intéressant car il est sorti en même temps que Queen Charlotte, le prequel de Bridgerton. The Diplomat n'a clairement pas eu le même succès auprès des abonnés mais la série est pourtant déjà renouvelée ce qui est la moindre des choses étant donné le cliffhanger final.
Si on ne comprend pas toujours tout aux rouages de la politique anglaise et internationale, le personnage de Kate Wyler rentre directement dans les annales du genre.