En cette fin d'été 2023, la palme de la série féministe et féminine revient à The Lost Flowers of Alice Hart (Les Fleurs Sauvages en VF) diffusée sur Prime Video. Une mini série australienne adaptée du roman du même nom et par la productrice de Nine Perfect Strangers et Big Little Lies.
Dès le départ, on sait à quel type de série le spectateur va avoir à faire. Il s'agit d'un hymne à la résilience des femmes et une dénonciation de la violence domestique des hommes.
Le pitch : à la mort étrange de ses parents, la jeune Alice va vivre avec sa grand-mère June dans une ferme florale qui est avant tout une cachette pour de nombreuses femmes victimes de la violence des hommes. June et sa compagne Twig protègent et prennent soin de ces fleurs sauvages abîmées.
Bien des secrets se cachent à Thornfield, la plupart d'entre eux étant détenus par la matriarche June campée par une Sigourney Weaver transformée.
Trauma en séries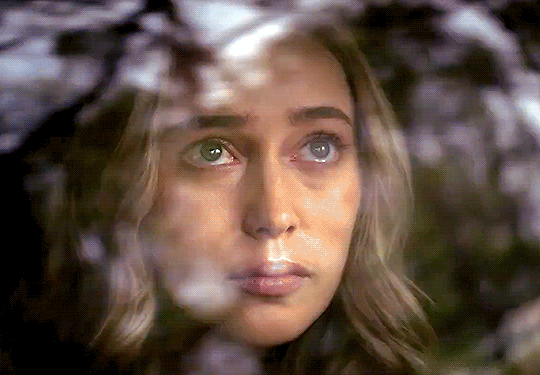 Les 7 épisodes de The Lost Flowers of Alice Hart suivent l'évolution sur 15 ans d'Alice, personnage central, élevée par des parents qui se sont coupés de tout et dont le père Clem est violent. L'incendie qui cause la mort des parents est étrange et permet à l'enfant de retrouver un peu de calme auprès de cette grand-mère qu'elle ne connaît pas. Devenue grande, elle quitte précipitamment la ferme et plonge la tête la première dans une relation toxique. Le fameux éternel recommencement !
La série fait le tour des traumatismes de ses nombreuses héroïnes et ça fait parfois beaucoup, on ne va pas se mentir.
Il y a Sally, la bibliothécaire dont la petite fille est morte et qui voit dans Alice une parfaite remplaçante. Il y a Twig, une aborigène à qui on a retiré ses enfants. D'eux, elle n'a que deux vieilles photos jaunies. Il y a Candy Blue, la fille adoptive de June et Twig, victime d'un inceste à 13 ans. Il y a Agnès, la mère d'Alice qui fera tout pour éloigner Alice et son bébé à naître de Clem. Il y a June, continuellement blessée dans sa chaire. Et bien sûr il y a les Fleurs de la ferme qui ont toutes des parcours de vie variés mais douloureusement similaires.
Ombre et lumière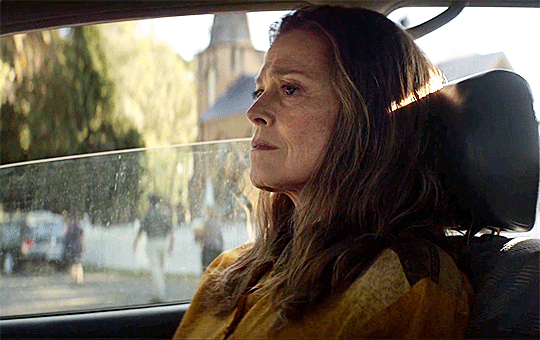 Série très sombre dans le ton, The Lost Flowers of Alice Hart rend un très bel hommage à l'Australie avec des paysages à couper le souffle. Comme si toute la noirceur du propos trouvait un peu de réconfort dans la lumière si particulière de ce pays.
Une série comme The Lost Flowers of Alice Hart est malheureusement devenue d'utilité publique tant les violences faites aux femmes sont loin d'être un problème réglé partout dans le monde.
Si nous n'avons pas toujours été convaincues par ces 7 épisodes, la série bénéficie d'une belle réalisation et réunit un superbe casting.
Sigourney Weaver du haut de son incroyable physique en est la vigie, la pierre de touche. Alycia Debnam-Carey, la Lexa de The 100 et la Alicia de Fear the Walking Dead, donne le ton d'une Alice adulte à fleur de peau. La formidable Asher Keddie (notre chouchou dans Nine Perfect Strangers) est émouvante au possible. Les plus confidentielles Leah Purcell (Twig), Frankie Adams (Candie) et Tilda Cobham-Hervey (Agnès) sont bluffantes.
Une série noire mais nécessaire.