Anna Torv (Olivia Dunham dans Fringe) is BACK et c'est une super bonne nouvelle ! Alors oui, elle est bien au casting de l'excellente adaptation du jeu The Last of Us dans le rôle de Tess mais nous reviendrons sur la série au terme des 9 épisodes.
Mais elle est surtout de retour grâce à Arte dans le premier rôle d'une série australienne (elle a regagné son pays d'origine un peu avant l'arrivée du covid).
Au cœur des années 80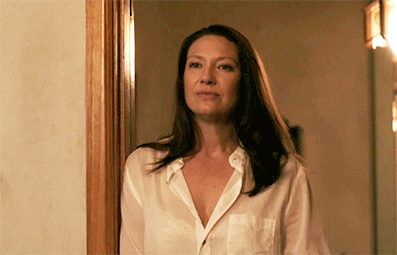 Dans The Newsreader (Profession : Reporter en VF), Anna Torv campe une journaliste, présentatrice vedette d'un journal télévisé d'une grande chaîne de Melbourne. Au-delà de l'aspect très intéressant que revêt son personnage, la série se passe en 1986.
Une période riche en évènements dramatiques : l'arrivée du Sida, l'explosion de la navette Challenger, les rebondissements de l'affaire Chamberlain (la mère dont l'enfant a été tué par un dingo)…
Une période où il est aussi très difficile d'évoluer sereinement en tant que femme journaliste dans une rédaction presque 100% masculine, misogyne, étroite d'esprit.
Woman vs Men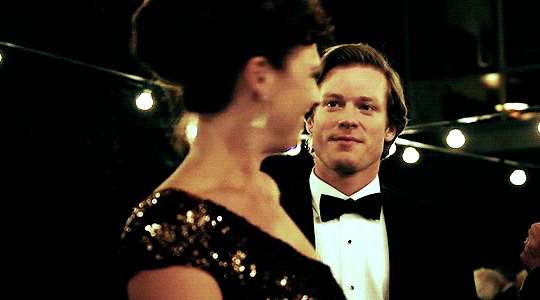 Helen, qui souffre de graves épisodes dépressifs, est souvent la cible d'attaque de son co-animateur et de son rédacteur en chef en raison de son « comportement hystérique ».
La majorité des hommes de la série représente le passé à l'exception du jeune journaliste Dale Jennings (épatant Sam Reid). Aussi solitaire qu'Helen mais pour des raisons différentes, Dale devient un soutien. Il est fasciné par elle et souhaite apprendre à devenir un journaliste aussi talentueux qu'elle.
Au final, leurs deux solitudes vont s'allier contre le reste de leur écosystème pour tenter de vivre moins malheureux et pour faire du bon journalisme.
Avec lui, elle peut montrer son véritable visage ou plutôt les deux visages : la journaliste au brushing aussi impeccable que le phrasé et la femme qui va mal.
The Torvinator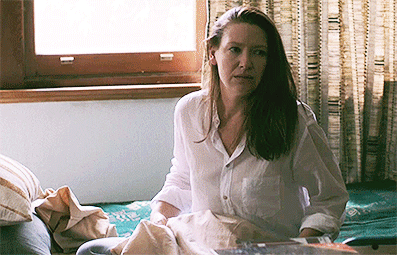 Anna Torv est décidément abonnée aux rôles de journalistes depuis son retour en Australie puisqu'elle en jouait déjà une dans sa précédente série, Secret City (visible sur Netflix).
Avec le personnage d'Helen, l'actrice démontre encore une fois toute la force de son talent et son habileté à camper des femmes torturées mais toujours empathiques.
Dans une interview récente pour la sortie de The Newsreader, sa co-star Sam Reid disait qu'elle pouvait tout jouer, passer en un clin d'oeil de l'ombre à la lumière ce qui faisait d'elle… « The Torvinator ».
On est complètement d'accord avec lui.