Alors oui, Jane, Kat et Sutton auront été durant 5 saisons les héroïnes en titre de The Bold Type !
Mais c'est oublier bien vite qui les a mises là ! Et si Jacqueline Carlyle (Melora Hardin), la rédactrice en chef de Scarlet et patronne de rêve des filles était la véritable héroïne de The Bold Type ?
Voici nos 5 bonnes raisons d'adorer Jacqueline !
1
Elle soutient et inspire ses troupes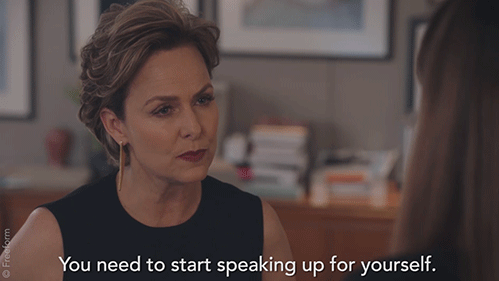 Elle a beau ne pas avoir l'air commode de prime abord, Jacqueline Carlyle est très loin de la Miranda Priestley du Diable s'habille en Prada. Si elle a pris la tête de Scarlet c'est autant pour inspirer les lecteurs, faire avancer la cause féministe qu'elle soutient que pour apprendre aux jeunes générations de journalistes, de stylistes, d'assistant.e.s à faire leur trou dans ce monde ô combien compétitif.
Quand vous êtes convoqué.e dans son bureau et que vous vous attendez à un remontage de bretelles en règle, vous avez en fait droit à une petit discours motivant d'un ton ferme mais accueillant. Durant 5 saisons, elle aura façonné Jane à son image tout en permettant à Alex, Kat ou Sutton de s'élever toujours plus.
Oui, on la veut comme cheffe pour TOUTE LA VIE !
Don't say sorry when you have nothing to apologize for !
2
Elle est stricte mais cool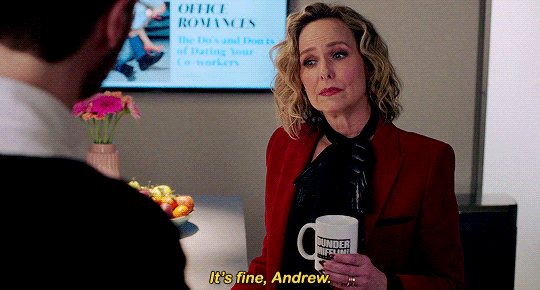 Jacqueline inspire directement le respect à ses interlocuteurs qu'il s'agisse d'un membre du conseil d'administration comme de la première des stagiaires. Elle sait se faire entendre et se faire comprendre. Aussi pense-t-on parfois à tort (à commencer par son assistant Andrew, fascinée par sa patronne) qu'elle a besoin d'être traitée comme la Reine d'Angleterre. Ce qui n'est absolument pas le cas.
De la même façon, exigeante quant à la qualité du travail de son équipe, elle sait toujours se montrer humaine face aux contingences de la vie. Elle prend toujours en compte le ressenti des autres. Et c'est aussi pour ça qu'on l'aime ! Enfin moi, je l'aime, vous, vous faites comme vous voulez !
Nevertheless, we will persist !
3
Elle est faillible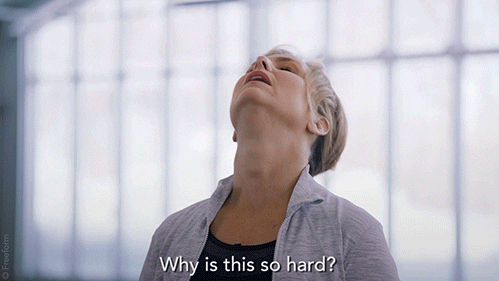 Contrairement à ce qu'elle peut laisser penser, Jacqueline ne réussit pas tout ce qu'elle entreprend. Surtout dans sa vie privée.
Mariée depuis des années à Ian, un photographe de presse (campé par le véritable mari de l'actrice), maman de deux garçons, sa position au sein de Scarlet, son ambition finissent par avoir raison de son couple.
Au moins pour un temps.
You did not fail me, Jane. You just failed. Sometimes you're just going to fail. That is what it means to be a professional writer. Now go and write something else !
4
Elle est tellement classe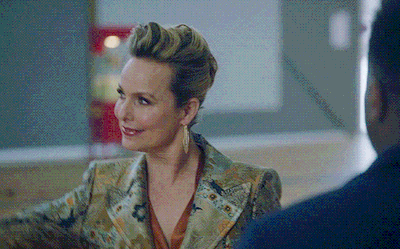 Impériale derrière son bureau ou à la présentation d'une énième soirée en l'honneur de Scarlet, délirante en tentant de marquer un panier, en street wear chez elle après un coup de mou.
Quoique fasse Jacqueline, elle est classe ! Et on ne parle pas seulement de sa façon de s'habiller, de se coiffer, de se maquiller !
Non, Jacqueline est intrinsèquement classe dans sa façon d'être. Et c'est ça la vraie classe !
if You Can't do It with Feeling, Don't !
5
Elle est une femme comme les autres
Si, si, on vous assure ! La preuve en gif ! Etre femme, mère, propriétaire d'un chien, rédactrice en chef du plus grand magazine de mode de New York ne la définit pas.
Jacqueline est une femme comme les autres avec les mêmes désirs, les mêmes besoins, les mêmes tentations (pour un autre homme que son mari), les mêmes soirées entre copines qui finissent en danse effrénée, les mêmes difficultés à faire coïncider vie professionnelle et vie privée. Elle est normale, quoi !
What else ?!
Here's the next great mascara—to give you bigger eyes to see the world. Here's a fabulous pair of jeans. Now go climb a mountain !